Dkflies, 0
it's been a while
Dallas, TX, USA
Find Other Singles In
Texas!
Google
I am a pretty laid back, easy going guy who loves to make furniture, go flying and be on or near the water. Looking for my first teaching job now after 4 more years of college to make the career change. Love to have a bonfire, a good bottle of wine and look for falling stars. Or, a walk on the beach as the sun sets over the water. Care to join me? Keep me laughing, tease a little and you will win me. Let's head barefoot to the lake to walk in the sand and sip a wine cooler or a pepsi if you prefer. I'm very much an old fashioned romantic. I like moonlit walks holding hands, the first snow of winter, eskimo kisses, and the sweet smell of babies. I love to be spoiled, but watch out-I know how to spoil in return! Talking and sharing are a must. Tell me about the stupid things you did as a teenager, or the guy that broke your heart in the 9th grade. I want to know about family and friends and the skeletons in your closet and I will share mine as well. I believe in friendship first through talking and sharing and honesty. I am not particular about education, income, occupation etc. Check out my profile and pics and drop me a line if you are interested. dkflyson at yea hooooo period c--. I hope to hear from you soon. Take care, Doug
My Photos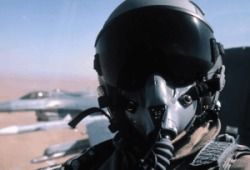 NO STINKY DATES Amazon Ads
Find Other Singles In
Texas!



















NO STINKY DATES Amazon Ads




Federal Prison Info.
Misc. Prison/Inmate Related
General Dating Sites
Webcam Sites
Personals / Chat Sites
Miscellaneous
FIND Other Singles In
Texas
Ad Partner